Episode 204 with Greg Kaufmann and Isobel Arthen
Episode 204 of the Matthew Filipowicz Show is now available to stream and download.
[audio:http://traffic.libsyn.com/matthewf/The_Matthew_Filipowicz_Show_204.mp3]
Coming up on today's show, we have Greg Kaufmann from the Nation Magazine's This Week In Poverty back on the show to discuss a proposed Anti-Poverty Contract for 2013.
We also have activist Isobel Arthen here to discuss how protesters staged a mock Funeral For Our Future at TransCanada's Massachusetts office this week to protest the Keystone Tarsands XL Pipeline.
We'll also discuss the leaked Bradley Manning audio from the Freedom of The Press Foundation and the hypocrisy of those who leaked the classified information in the New York Times puff piece on Anwar Alwaki's assassination.

Here is the photo that we discuss in today's show.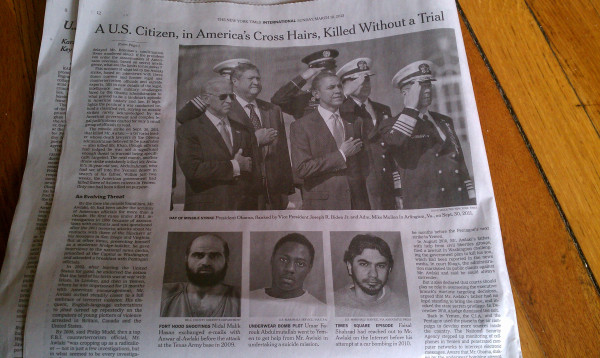 Support the show with a click of the mouse!  Donate a post on your Twitter or Facebook today!
Remember, you can subscribe and podcast the show for free on iTunes, Sticher and at www.matthewf.net.  You can follow the show on Twitter and Facebook.  You call the listener hotline at 617-855-TMFS. You can support the show by becoming a member.  We have new shows every Tuesday and Thursday.