Hello ladies and gentlemen…
I am thrilled to present the first episode of the Matthew Filipowicz Show!
Today, historian and Nixonland author Rick Perlstein and I talk about liberalism in the age of Obama, we also talk to the founder of a new "Centrist" group, and we're joined by a college professor who's come up with a shocking new political invention.
Listen in the player below, or download the show here.
Audio clip: Adobe Flash Player (version 9 or above) is required to play this audio clip. Download the latest version here. You also need to have JavaScript enabled in your browser.
Writer/performers in this episode include Josh Bolotsky and Frank Chow.
New episodes every Tuesday and Thursday!
Thanks for listening!
-Matt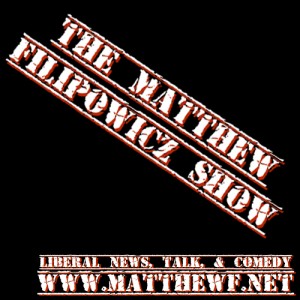 Your Comment
You must be logged in to post a comment.